Development of a proof-of-concept design of a 'First Nations Housing Database' to be submitted to CMHC for funding. This is an information-based etool that will provide housing-related resources to assist Manitoba First Nations in addressing housing issues
Projects:
 eHealth Transformation Visioning Workshops
 Housing Supply Challenge
National Indigenous Information Technology Alliance (NIITA)
 IT Projects

Jordan's Principle Deployment
365 Virtual Care
Health Information Management Systems (HIMS)
HIMS are applications to support service delivery, program reporting and planning.
Health Information Management is the maintenance and care of health documentation and health records. Interoperability, meaning the various systems ability to speak to each other and information sharing between applications, is the main task at hand.
FNHSSM eHealth are pursuing the challenge of interoperability and multiple applications accessing health information that do not speak to each other, and looking for options to close this gap and to ensure ALL your health information is available at the point of care.
The Health Information Management Systems for First Nations Communities in Manitoba Environmental Scan, March 2018, gathered information on the available systems and persisting challenges to improve and clarify information to support communities making decisions on their data management needs. The following were identified as current HIMS systems being used in Manitoba First Nations:
Community & Social Services
Mustimuhw Information Solutions, Citizen Health Portal, SQL (Diabetes Integration Project), Electronic Service Delivery Reporting Template (eSDRT), CRW Medical Transportation System
Health Services
eChart
eHealth Hub
Panorama
Accuro
Specialized Community Services
Jordan's Principle (Function Four)
Momentum
Assessment Systems (Momentum, Procura, B-Sharp)
Current Projects:
Housing Supply Challenge is the development of a proof-of-concept design of a 'First Nations Housing Database' to be submitted to CMHC for funding. This is an information-based e-tool that will provide housing-related resources to assist Manitoba First Nations in addressing housing issues
Information Technology (IT)
The eHealth IT Unit specializes in tailored IT Solutions for Manitoba First Nations Health Centers to deploy and support the Health Centers IT infrastructure. Our support services provide a single point of contact for health centres to provide the following services, but not limited to.
• General computer assistance
• Troubleshoot software and hardware issues
• Server maintenance and administration
• Managed and monitored onsite and offsite backups
• Anti-virus deployment, support, and monitoring
• Windows updates and patch management
• Workstation encryption
• Network installation and implementation
• Email support and setup
Our team of highly trained and well seasoned technicians can help with projects such as health center expansions and IT procurement
Current Projects:
National Indigenous Information Technology Alliance (NIITA)
Jordan's Principle Deployment
365 Virtual Care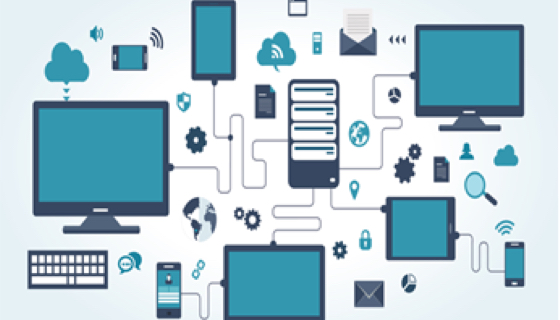 Public Health Information Management (PHIMS)
The Public Health Information Management System (PHIMS) is a secure, integrated electronic public health record used by all public health providers in regional health authorities, Manitoba Health, nursing stations and community health centres.
PHIMS contains personal health information of present and past Manitoba residents related to:
Immunizations
Communicable diseases
Prenatal Rh factor
Authorized health care professionals use PHIMS to update, analyze and share critical information to manage health problems such as measles and other communicable diseases in Manitoba. PHIMS is also used to support the management of public health inventory including vaccines, medications, and other public health products.
FNHSSM has partnered with Manitoba Health and First Nations and Inuit Health Branch (FNIHB) to provide support for PHIMS and make PHIMS accessible to First Nation communities across Manitoba. PHIMS has been approved by the Chiefs in Assembly as part of the Manitoba First Nations eHealth Long Term Strategy.
For more information or to deploy PHIMS, please contact: phims@fnhssm.com or call 431-338-3374
The eHealth Project Lead is responsible to lead the implementation of projects andcEMR/EMR collaboration, hence, please contact the eHealth Project Lead if your FirstNations is interested in deploying the following eHealth applications at your HealthCentre.
Telehealth
Telehealth is the use of information technology to link people to health care providers, to health education, to participate in health meetings or to link to their families while they are in hospital miles away.
Telehealth is currently deployed in 58 Manitoba First Nations.
EChart
EChart Manitoba is a secure electronic system that allows authorized health-care providers access to your health information when needed.
EChart pulls together information from many existing systems in Manitoba, including filled drug prescriptions, lab results, immunizations and x-ray reports.
eChart is currently deployed in 41 Manitoba First Nations.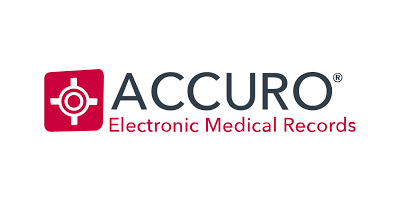 Accuro
Workflows specific to Manitoba:
Receive lab results and diagnostic imaging reports directly into Accuro with eHealth Hub and Dynacare integration
Enjoy incorporated CCM billing rules with Accuro Integrated Accreditation
Manitoba specific forms are provided at no extra cost AND Accuro's Implementation Specialists will configure these forms for your workflows
Manitoba integration allows for chronic care reminders, clinical data sharing and claiming of annual tariffs
cEMR – Mustimuhw Information Solutions (MIS)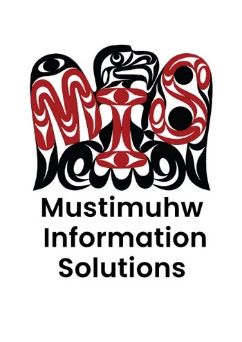 Mustimuhw pronounced moose-tee-mook is a Coast Salish word meaning "all of the people" selected by Cowichan tribes elders as the name of the community electronic medical record.
This cEMR was built by First Nations for First Nations. It supports the multidisciplinary services provided in a FN health centre. It is Ownership, Control, Access and Possession (OCAP) compliant. It is client-centered supporting a circle-of-care approach. The cEMR is an extensive program based reporting system which can generate operational performance, planning and funder reports such as the eSDRT and CBRT.
MIS is currently deployed in 21 Manitoba First Nations, 16 of those communities are directly supported by FNHSSM.

Kihew Utin eHealth Transformation
Mandate: Certified Resolution, Mar-16.05, 3b. States "Working with and obtaining funding from the First Nations and Inuit Health Branch to develop an Opportunities & Risk Analyses of a transition plan of the FNIHB-MB eHealth Solutions Unit resources and supports to the Nanaandawewigamig eHealth Unit over a phased 3-year period."
This project will develop and implement an eHealth Transformation Roadmap involving community engagement to guide the effective transfer of eHealth services from the First Nations and Inuit Health Branch to the First Nations Health and Social Secretariat of Manitoba.
In particular, this project will:
1. Develop and implement a strategic plan for the transfer of eHealth programming from FNIHB-MB to the FNHSSM that prioritizes local First Nation community needs, collaboration with partners and stakeholders, and on-going evaluation and advancement;
2. Enhance overall effectiveness and efficiency of eHealth and Health Information Management Systems (HIMS) utilized in MB First Nations communities;
3. Establish an accountability relationship between the FNIHB-MB and the FNHSSM founded on the making steps toward self-determination.

Our Privacy Officer pursues to provide regional support to Manitoba First Nations communities in enhancing, developing, and implementing local privacy and health information management systems. This includes developing and distributing privacy and information management resources, providing assistance with issues pertaining to privacy, and meeting privacy obligations under the Provincial Health Information Act (PHIA), the Federal Personal Information Protection and Electronic Documents Act (PIPEDA) and the First Nations Principles of OCAP® (ownership, control, access, and possession).