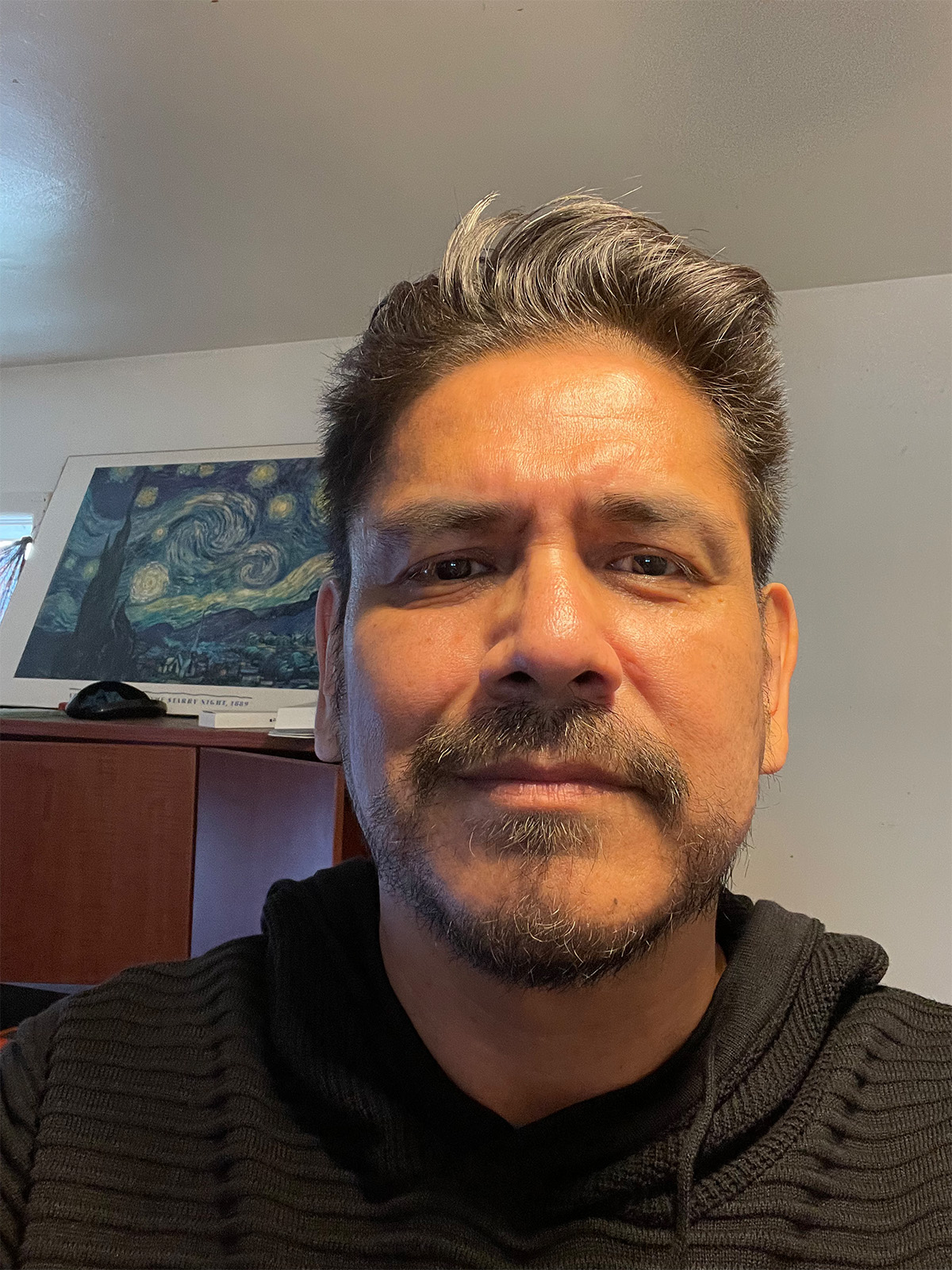 Meet Frederick Edwards
I am a Treaty 6 member registered with Poundmaker Cree Nation. However, I was raised away from my culture, as I was one of those taken in the Sixties Scoop. I got back my status in 1993. Since those days, I've spent more than 20 years working at Indigenous, First Nations and Native American organizations in Canada and the USA. A recent highlight is working at the First Nations School System as their communications officer.
I am a dog dad with two husky-x who are both overly friendly and will need lessons on not jumping. I've been developing some graphic design skills. This past year I designed a book for this team at the University of Manitoba, as well as some reports for MFNERC.